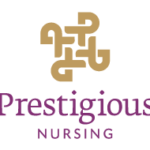 Website Prestigious Nursing
Job Description
We are looking for a skilled Licensed Vocational Nurse (LVN) to join our diverse team of professionals to provide clinical care to patients in various facility types. This job offers shift flexibility and competitive wages. If you are looking for a part-time position, this job is for you!
Responsibilities:
Perform nursing duties within their assigned area and shift.
Perform basic and complex nursing tasks to fulfill the health needs of their patients.
Follow all policies and procedures.
Shifts Available:
8 hour shifts
12 hour shifts
AM shifts
PM shifts
Start Date: AS SOON AS POSSIBLE
Documents Required for Hire:
Current CPR
Current TB Skin Test Results
Current Nurse Licensure
Current Physical
Immunization Record
Social Security Card