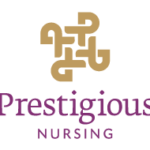 Website Prestigious Nursing
Job Description
We are looking for a registered nurse who has two years of experience to join our interdisciplinary team. If you value patient care and are looking for an 8 AM to 5 PM (Monday-Friday) schedule, this job is for you!

Responsibilities:
Perform nursing duties within their assigned area and shift.
Perform basic and complex nursing tasks to fulfill the health needs of their patients.
Follow all policies and procedures.
Shift:
8:00 AM – 5:00 PM, Monday – Friday
Start Date: AS SOON AS POSSIBLE
Documents Required for Hire:
Current CPR
Current TB Skin Test Results
Current Nurse Licensure
Current Physical
Immunization Record
Social Security Card